TAXATION- ACCOUNTING
1. ACCOUNTING SERIVICES:
a) Undertaking the position of accountant to enterprise (by our outsourcing services to replace business' accounting department):
Preparing tax declarations, accounting reports and bookkeeping records (We are the first auditing company in the whole country permitted by MOF to leave our seal on tax reports under the Official Letter No. 164/TC-CDKT of Nov.29,1999).
Undertaking the position of chief accountant to enterprises (allowed by MOF under the Official Letter No. 164/TC-CDKT).
Examining tax declarations, accounting reports under monthly terms.
b) Accounting consultancy for special cases:
Setting up projects to organize accounting mechanism.
Consulting for any impediment accounts.
Guiding accounting for economic transactions, up dating information related to accountancy, taxation, finance by the up- dated provisions.
2. TAXATION CONSULTING:
We offer taxation services including explanation of tax regulations.
Tax declarations (permitted by MOF to leave our seal on tax reports under the Official Letter No. 164/TC-CDKT of Nov.29,1999); tax refund and tax balance.
Consulting for any impediment in relation to taxation.
3. FINANCE ADVICE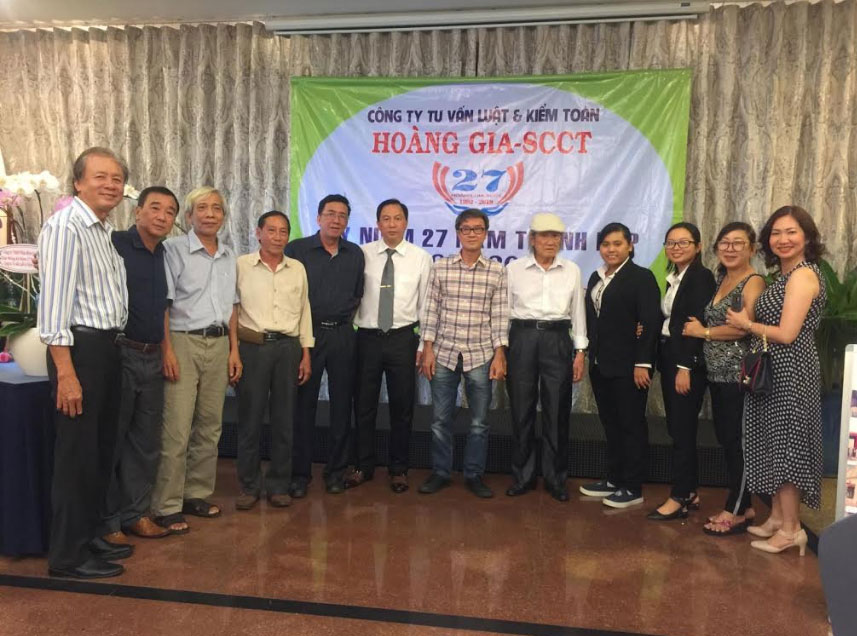 LAW CONSULTING-LITIGATION & TRANSLATION
1. LEGAL CONSULTING FOR BUSINESS
a) FOR AD-HOC CASES :
Consulting for establishing domestic/ foreign invested capital enterprises, branches, representative offices.
Following up enterprises operation: Registration for tax & customs, labor usage and internal policy; Applying for business licenses with conditioned careers; Applying for business amendment; Preparing investment projects for investment incentives, tax deduction and exemption, and borrowings; Drafting commercial and economic contracts and consulting for resolutions of economic disputes.
Business restructuring: equitization, joint venture, integration, and business liquidation.
b) FOR REGULAR CONSULTANCY (MEMBERSHIP) :
We work as the Business's legal Department based on our legal outsourcing services, tax tips and other legal documentations concerned and necessary for business are weekly updated. We provide legal advice and explanation to any legal matters questioned by Business- clients; Drafting contracts and other legal documents…in order that Clients can partly avoid or restrain risk or legal disputes in the future.
2. SPECIFIC LEGAL CONSULTING:
2.1 Consulting and representing industrial property – copyright: registering for trade marks, industrial appearances, license – contracts, copyright and other related dispute resolution.
2.2 Real estate consultancy: transferring, legalizing, delivering and leasing land for factory construction…
2.3 Consulting in labor: labor permits for foreigners, labor- conflict resolution, assessing the enterprise's performance labour regulations …
2.4.Legal consulting for administration:
Claiming for any administrative breach in areas of Taxation, Custom, Accounting, land, business registration, enterprise inspections…
Application for visa, entry/exit formality, temporality resident cards, permanently resident cards, driving license for foreigners…
3. LITIGATION
Taking parts in proceedings at law to cases of economy, administration, labor, real-estate, civil, marriage and crime
4. TRANSLATION
NAATI translation & form filling.